Press release
10/11/2012 10:00 AM CET
Skanska Commercial Development made a debut at this year's EXPO REAL Munich property fair, putting its green office buildings on show. The portfolio of projects on display included buildings at various stages of the development process in 21 cities of Central Europe, the Nordic region and the United States.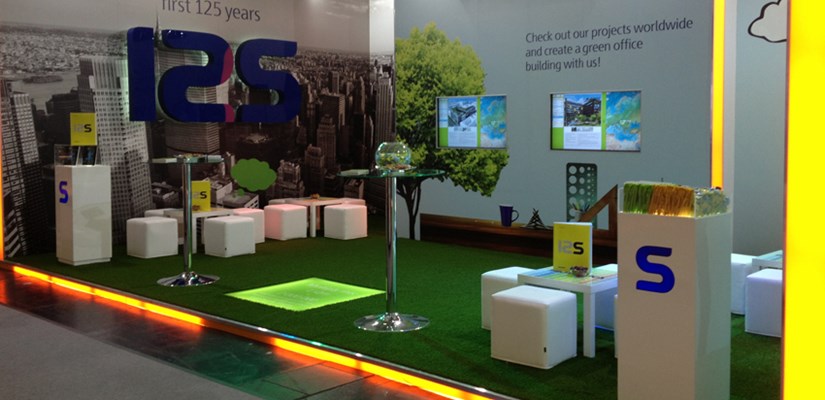 Commenting on Skanska Commercial Development's presence at this year's EXPO REAL, Nicklas Lindberg Business Unit President of Skanska Commercial Development Europe, said: "Our colorful, interactive stand and our worldwide green portfolio of office buildings generated a lot of interest. It brought business opportunities, accommodated great networking, and represented the friendly work environment we try to create in our properties for our tenants.
We were present with a truly international team focusing on our clients and potential investors, and listened to their needs and demands. We plan to maintain our presence at this premium event in the coming years."
At the Skanska exhibition stand the philosophy of sustainable development would immediately come to mind as visitors stepped on the green-grassed floor and looked at the green city stand design. That corresponded well with the fact that all the office projects by Skanska CD target LEED Gold certification and higher. Green House - the ongoing green office project in Budapest - is LEED Platinum pre-certified, while Nordic Light - planned to be started later this year – already earned LEED Gold pre-certification.
On 9 October Skanska held a birthday party, celebrating the company's first 125 years in business. Addressing the audience, Business Unit Presidents Nicklas Lindberg and Mats Johansson reflected on the successful past and expressed their firm belief in a bright future.
Grzegorz Strutyñski (Managing Director, Skanska Property Hungary) emphasized: "This year's EXPO brought lots of 'firsts' in business development and networking. Skanska Property Hungary - together with the other 7 countries of the commercial development stream of Skanska - presented its portfolio of green offices for the first time. Our co-exhibition with the city of Budapest - also a first - confirms our dedication to strengthen our collaboration with the City in the area of sustainable development and green urban planning."