Press release
3/2/2022 3:30 PM CET
Skanska`s commercial development business unit in Central and Eastern Europe (CEE) is strengthening its strategic focus on customers and cross-border collaboration by creating new managerial positions and appointing seasoned real estate professionals to these roles.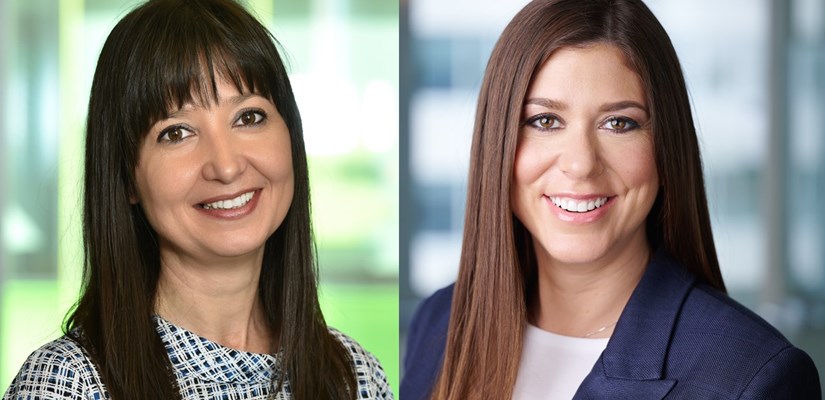 The office market and clients' needs are changing dynamically. To stay competitive and support the Group strategy, as well as deliver on our local aspirations, Skanska decided to invest even more in the areas connected to the clients by creating Key Clients Management Director role to lead the implementation of a dedicated program focused on key clients experience throughout all phases of cooperation, including pre and post-sale, across the CEE region. Working closely with Skanska's Head of Strategic Workplace Solution Advisory in CEE, the newly created role will implement Core & Flex Strategy for Key Clients.
Anne-Marie Diaconu has been appointed to this new role. Based in Bucharest, she is an experienced leasing professional with a career spanning 20 years in real estate, financial services, and telecommunication. She joined Skanska in April 2016 as Leasing and Asset Manager and was promoted to Leasing and Asset Director in March 2019. Prior to joining Skanska, she held a number of managerial roles at companies from ING Group, including in change management, facility management, international mobility, and real estate category management. She started her career in the business sector in the customer care team at Orange.
"Building and fostering relationships with clients requires passion, time, and effort. Anne has the right skills, knowledge, and experience to be successful in this role and to contribute to our business unit becoming even more focused on customers" - says Arkadiusz Rudzki, Executive Vice President Leasing & Sales.
"Our Business Unit's strategic focus is on shaping future-proof, sustainable places for people to live, work, and connect. When we combine this approach with a strong and strategic customer focus and closer cooperation across our markets, we create an organization able to quickly respond to the changing needs of our clients", he adds.
To foster cooperation and knowledge sharing between different markets in the CEE region, Skanska has created the Leasing and Asset Role for Hungary and Romania and recruited Kata Mazsaroff for this position.
"Kata brings a wealth of experience gathered in commercial real estate development and services in Hungary and the USA. I'm happy to welcome her to the Skanska team and I am looking forward to working with her in her new role. I'm confident that with her expertise from commercial real estate development and brokerage areas she is very well-positioned to successfully lead our leasing and asset teams in these two markets as they work with current and prospective tenants of our futureproof projects in Bucharest and Budapest" - says Arkadiusz Rudzki, Executive Vice President Leasing & Sales.
Based in Budapest, Kata Mazsaroff joins Skanska from Horizon Development, a Hungarian premium developer, where she served as Leasing Director in charge of leasing of commercial and mixed-use (offices and retail) spaces and was heavily involved in the concept development of a new project combining sustainability, wellbeing, and flexibility. Prior to that, she spent 13 years at Colliers International in Budapest holding various roles, including Director, Head of Occupier Services covering tenant representation, workplace advisory, and change management. During her time at Colliers, she managed over 250,000 sqm of office projects with a lease value of 280 million EUR. She started her real estate career in early 2006 at Digital Realty Trust, a REIT based in Boston in the USA, where she was responsible for marketing and portfolio management along with the East Coast properties.