Press release
9/6/2021 8:00 AM CET
September 6th marks the start of Safety Week 2021 in CEE business units – an annual event organized by Skanska since 2004. The objective of one of the most essential company events is to raise awareness of the importance of health and safety and engage all our colleagues and partners in educational and practical activities. Therefore, it is attended by all Skanska Business Units around the world.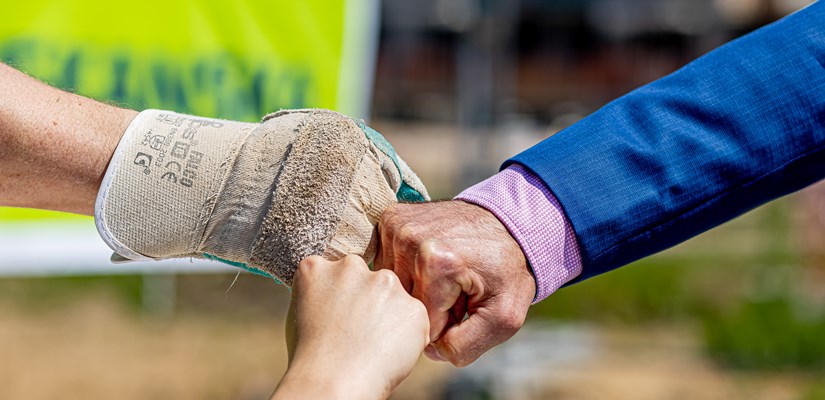 Safety Week serves as a platform for collaboration in the pursuit of achieving a common goal, which is learning how to take care of our and our colleagues' health, safety and wellbeing in private life and at the workplace. This event is addressed to Skanska's employees, our partners, stakeholders, and subcontractors working on company projects.
– At Skanska our culture and leadership strongly focus on health& safety. We aim to be a world leader in this area and aspire to provide an injury-free working environment in all our workplaces. It is therefore of high importance that everyone – including employees, subcontractors, and business partners – proactively participate in preventing accidents, says Katarzyna Zawodna-Bijoch, President and CEO at Skanska's commercial development business unit in CEE.
– Safety, and Safety Week in particular, is not just a company event, it's not just an obligation, and it's not even a set of rules. After all, safety is simply a matter of making sure that we all get home safe and sound. Not just ourselves, but all our colleagues, says Michal Jurka, President of Skanska Central Europe.
– The pandemic and the need to work from home so intensively over the past year has given safety a new dimension. It has also reminded us that it all starts with health and safety – our own, that of our family and our colleagues, says Björn Mattsson, President of Skanska Residential Development Europe.
As part of the initiative, Skanska organizes various activities related to health, wellbeing and safety, which will take place at the company's development projects and in the offices. Employees from all business units will also have the opportunity to participate in interactive workshops, webinars, quizzes and competitions.