Press release
3/1/2021 10:30 AM CET
Skanska launched a new digital platform showing the features of H2Offices complex in Budapest. The new application improves the user experience and showcases the spaces in an innovative way. Through the development of the app, Skanska takes another step into the digitization of the real estate market.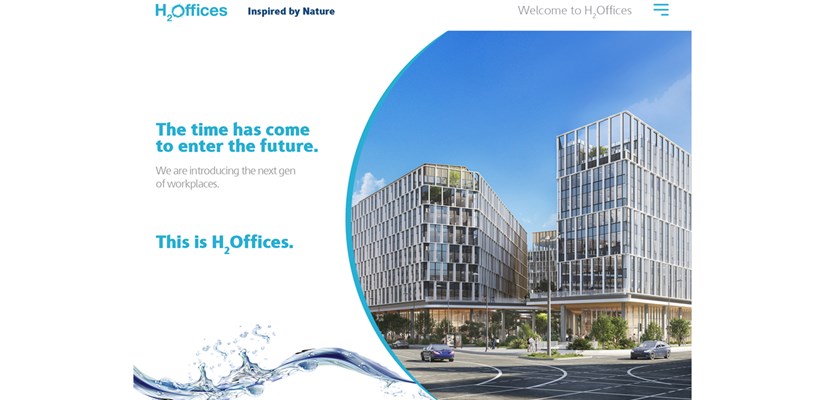 Skanska, together with CreatIT Solutions created a platform that allows those interested to get to know the office complex in a safe and sustainable way, completely replacing printed brochures. The application has been created with the aim to respond to the dynamically changing needs of the market, making the presentation of office properties greener and more secure even in times when personal meetings and interactions are limited.
Users can discover all the important features of the office complex from a single source: location and amenities, visualizations, project movie, technical features, floorplans, sustainability and safety features of the buildings, as well as the public transportation available in the area.
"With our new digital solution we aimed on one hand to give easy access to information to our partners – real estate agents, tenants and potential ones, as well as the public; and on the other hand to take more steps into becoming even more tech and use less and less paper. And because we have the customer all the time in our minds, we are already working at an additional exciting module that will be launched soon and will enhance the experience and interaction with H2Offfices complex." - said Károly Katkó, Leasing & Asset Director of Skanska's commercial development business unit in Hungary.
The application is now available to everyone interested on iOS or Android systems.