Press release
8/9/2018 11:00 AM CET
Skanska has sold Mill Park, a two-building office project in Budapest, to the real estate fund of Erste Alapkezelő Zrt. – one of the subsidiaries of Erste Asset Management GmbH. This is the second acquisition from Skanska in Budapest that the purchaser has made following the Nordic Light transaction in 2016.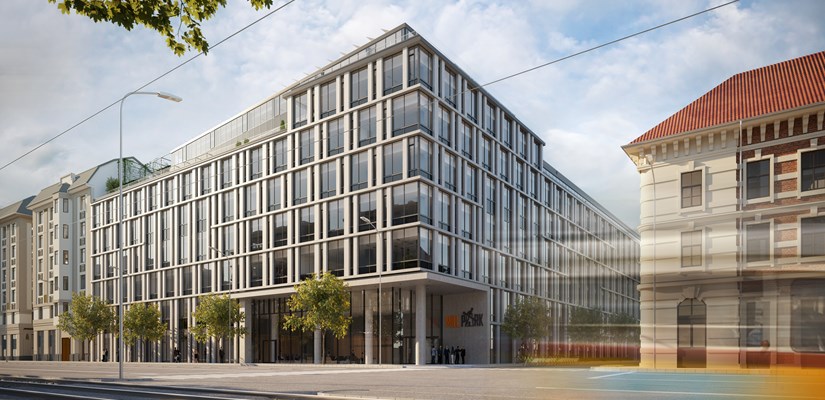 Mill Park offers over 36,000 sqm GLA. It is located in the 9th district of Budapest – an established office location within the Central Pest submarket, and in close proximity to some of the city's a cultural and academic institutions. The property is already 80% leased to multiple tenants, including IT Services Hungary. Mill Park will be completed in Q3 2018 and is expected to receive LEED Gold certification.
"There is a professional, passionate and engaged Skanska team who made Mill Park become a living proof of our commitment to developing futureproof projects with timeless architecture, green solutions and top notch innovations. I would like to thank them all for making this happen and delivering it according to the plan. Mill Park is another important milestone of Skanska journey in Hungary" - adds Marcin Łapiński, Managing Director of Skanska Property Hungary. "We are proud and glad that Erste Fund decided to acquire another office project of Skanska. This is the confirmation for us that Erste has strong trust in the quality and sustainability of our projects. We highly value this cooperation and thank them for being a reliable partner."
"The acquisition of Mill Park is in line with our desire to increase the Fund's real estate portfolio with newly built "A" category office buildings. This transaction provides a defensive, long term sustainable income for the Fund so it serves well the interests of our investors." – Balázs Pázmány Head of the Board of Erste Asset Management Ltd.
Mill Park will offer a 5,500 sqm multifunctional garden with a spacious green area, an outside gym, table tennis and table football as well as outdoor workspaces with plug-ins and WiFi, communal areas and restaurants. All these solutions focus on the wellbeing and working environment of the tenants and their guests. Mill Park is aimed to function as a vibrant meeting point that enhances creativity and collaboration.
During the sales process, Skanska was advised by Cushman & Wakefield. Legal advisers for the transaction were NGYL Partners for the purchaser and Dentons for the seller.
According to Cushman & Wakefield, Budapest's metropolitan area of 3.3m represents 34% of Hungary's 9.9 million population. The city has a GDP per capita of EUR 25,510 (nominal) and accounts for around 40% of Hungary's GDP. Budapest has recently seen an influx of business services centers with many leading international brands relocating operations to the city: GE, Morgan Stanley, ExxonMobil, BlackRock, AVIS Budget Group, BT, BP and IBM – to name just a few of the largest brands. Q2 2018 tenant activity accelerated with total leasing volumes totaling 161,548 sqm. This resulted in an H1 total leasing activity of 252,646 sqm – the second highest on record. The city is set to witness further growth in occupier demand fueled by strong take up from the co-working sector.